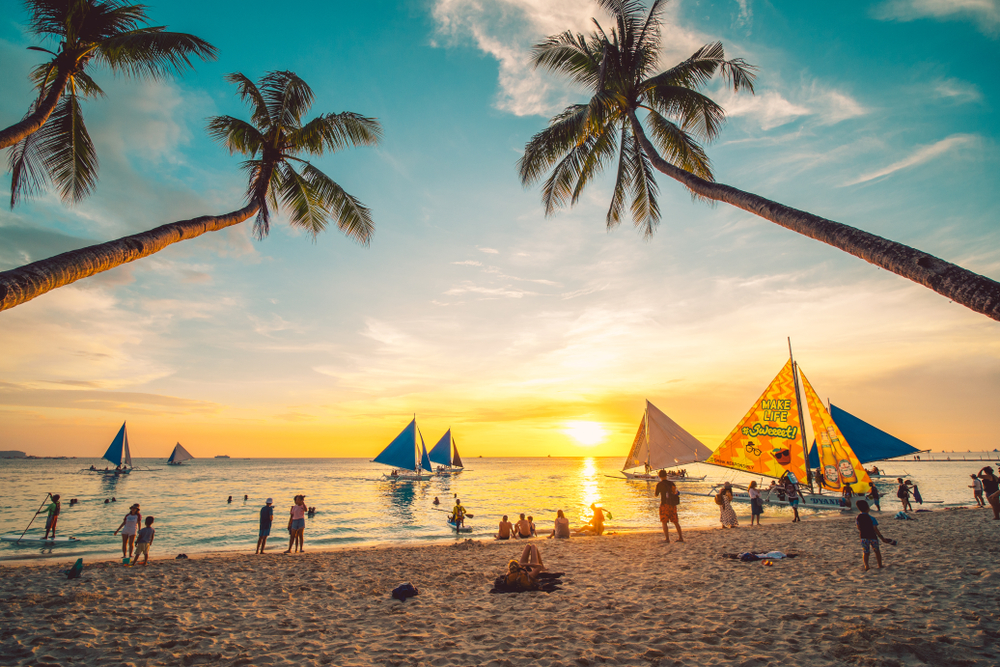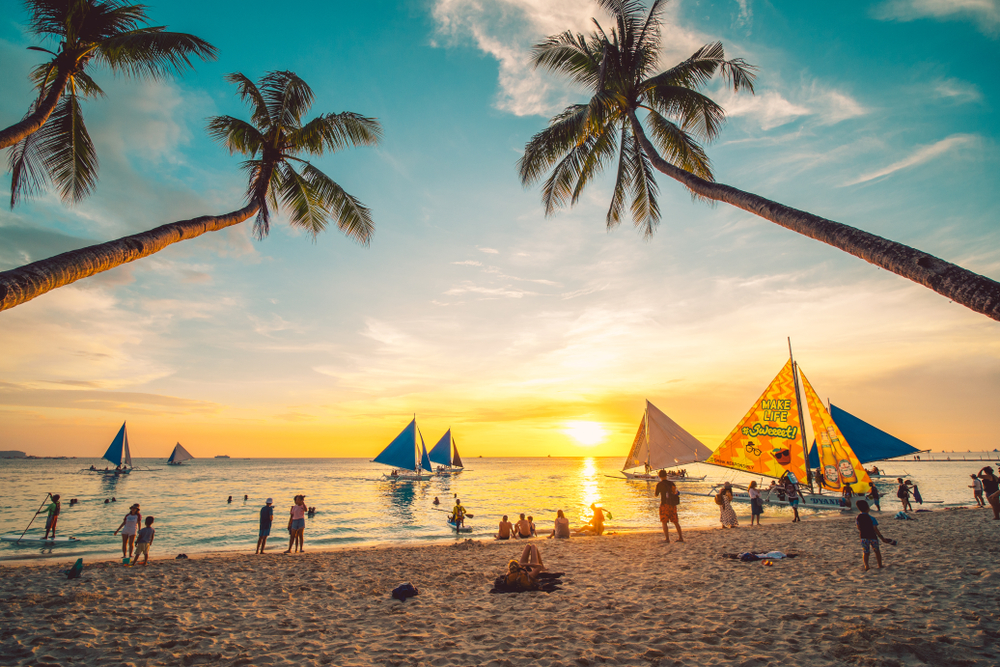 There are several Boracay experiences that do not involve water activities. Known as the crown jewel of the Philippines and hailed as one of the best beaches in Asia, Boracay is a tropical paradise for many. With its pristine beaches, powder-white sand, and amazing views, Boracay welcomes thousands of tourists from around the world each year.
Here are seven Boracay experiences if you are so over with its beaches (no water activities included), so book that flight and embark on an ideal tropical holiday.
Hike Mount Luho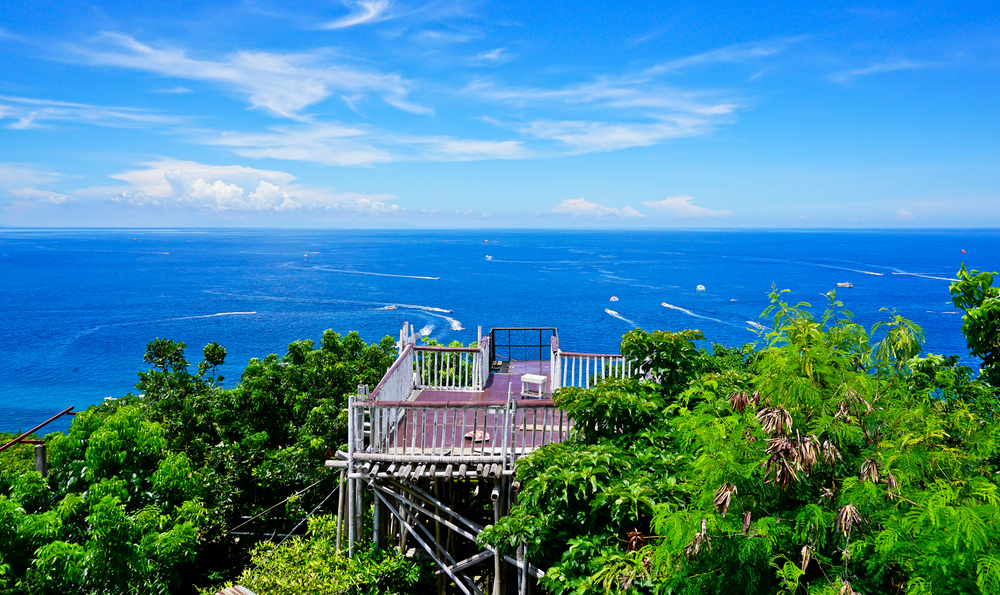 Get an unobstructed 360-degree-view of the island at its highest point in Mount Luho. Hiking this hill is perfect for inexperienced hikers with its easy trail made up of concrete stairs and it will only take 10 minutes to reach the top.
Mount Luho features three viewing decks that offer different views of the island. A visit to the mountain, especially during sunset, is definitely worth it!
Go on a mainland adventure tour
While the island of Boracay is teeming with beaches and water activities, see its different face with an adventure tour around the inland body of water – Nabaoy River. A jungle garden next to the river serves as the base camp from which you can explore the surrounding nature, enjoy the BBQ lunch and do add-on activities such as river tubing, waterfall exploration, and mountain biking.
Food trip and retail therapy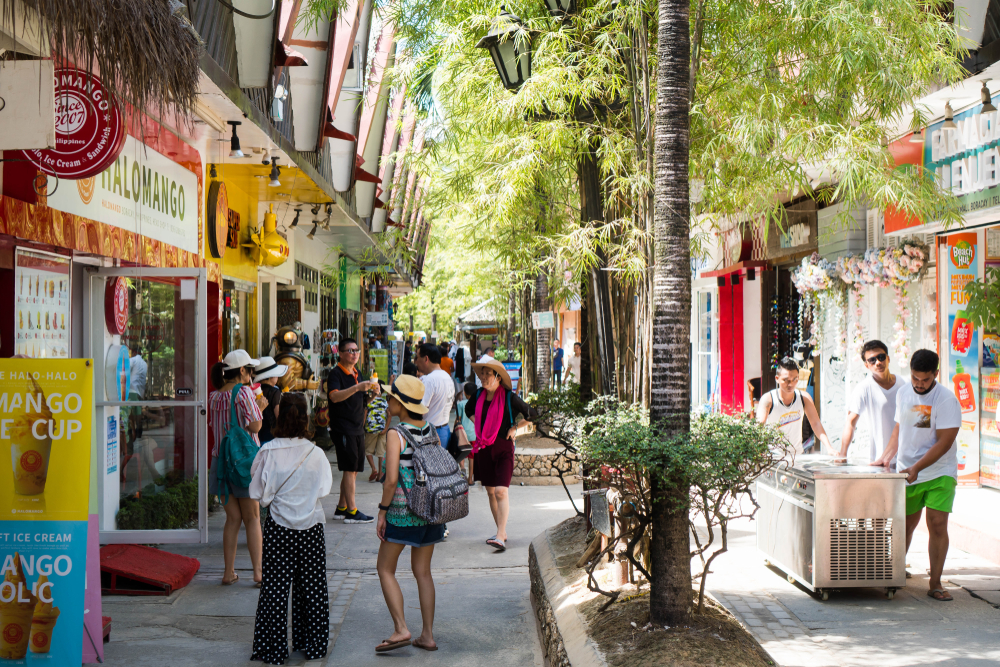 As Boracay is visited mostly by foreign tourists, the island boasts a myriad of food stalls serving different palates. Various cuisines can be tasted in food parks like the D'Mall and Station X and the White Beach is full of specialty restaurants. Even hotels boast premium restaurants with signature dishes.
If shopping is always in your itinerary, D'Mall is Boracay's open-air mall located in Station 2 between White Beach and Boracay Main Road. It has everything from convenient stores and supermarkets to various souvenir shops. It is also worthwhile to visit the Shophouse District in the Newcoast Boracay that is filled with stores, restaurants, and cafes.
Go on a pub crawl
While Boracay is trying to shed its party image, bars and clubs are still present on the island. There is no way one will leave Boracay without experiencing the ultimate nightlife that includes bar-hopping, ice-breaker games and unique Pinoy cocktails, such as the drink inspired by the island's name – a combination of brandy, chocolate, coffee and condensed milk.
Hotels also feature their own watering holes perfect for a nightcap. Live it up and party to your heart's content! It's a great venue to meet and mingle with like-minded travellers while enjoying the vibe the island.
Ride a helicopter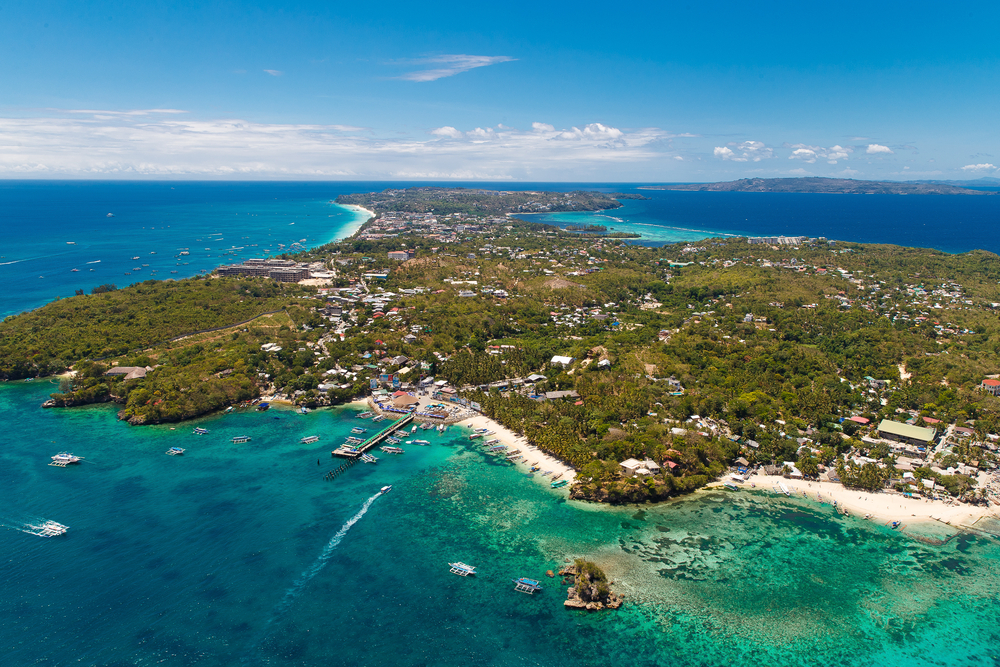 Many Boracay experiences allow you to explore the island via land and water, but there's only one way to see the island from above – through a helicopter!
For 15 minutes, the helicopter ride is perfect for anyone seeking untypical experiences. Feast your eyes on aerial views of the island's famous beaches — White Beach, Puka Beach, Diniwid Beach, and Bulabog Beach —as well as the Tambisaan Beach on the other side of the island.
You will also see nearby islands like Carabao Island, Crystal Cove Island, and Magic Island. This tour is definitely a welcome deviation from the usual water activities in Boracay.
Enjoy a sunset cruise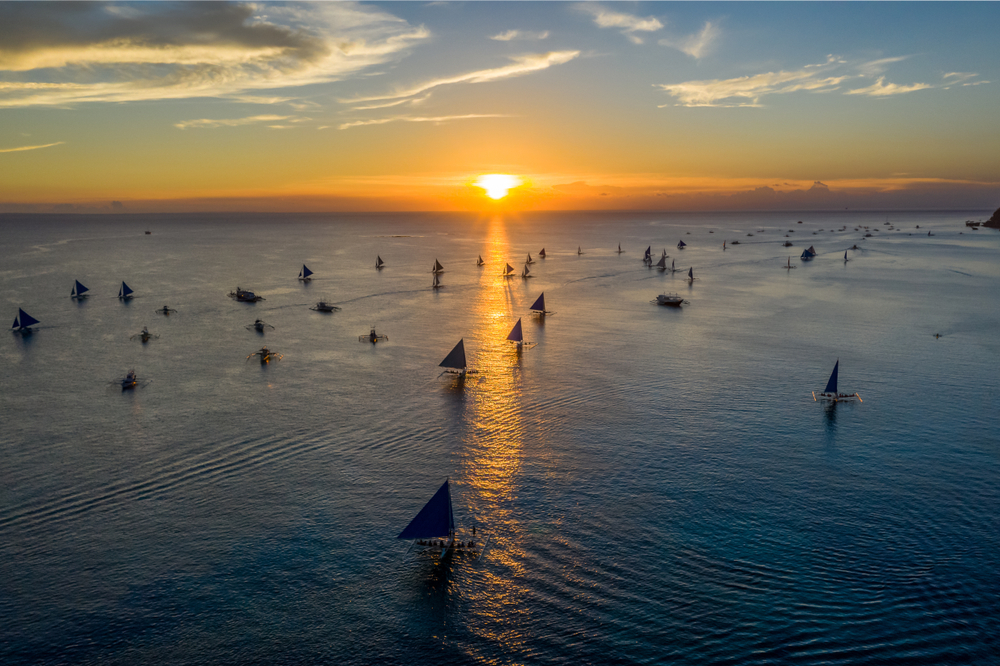 Boracay is famous for its amazing sunsets and one way to experience it is aboard a yacht cruise since the White Beach can get really crowded. Tourists will be treated to a spectacular island view while eating a luxurious dinner and drinking wine. It's a romantic type of activity for couples and families wanting to spend some time with Boracay's scenery as the backdrop.
Get a relaxing massage
After a fun-filled day of activities, there is no better way is there to end the day but with a relaxing massage. Get a massage either along the beach or inside several spas all over the island. Massage on the beach is usually cheaper and, no doubt, one of the best Boracay experiences.
Want to learn more about what to see and do in Boracay?
The post 7 Boracay experiences other than exploring the beaches appeared first on Travel Daily.
Source link