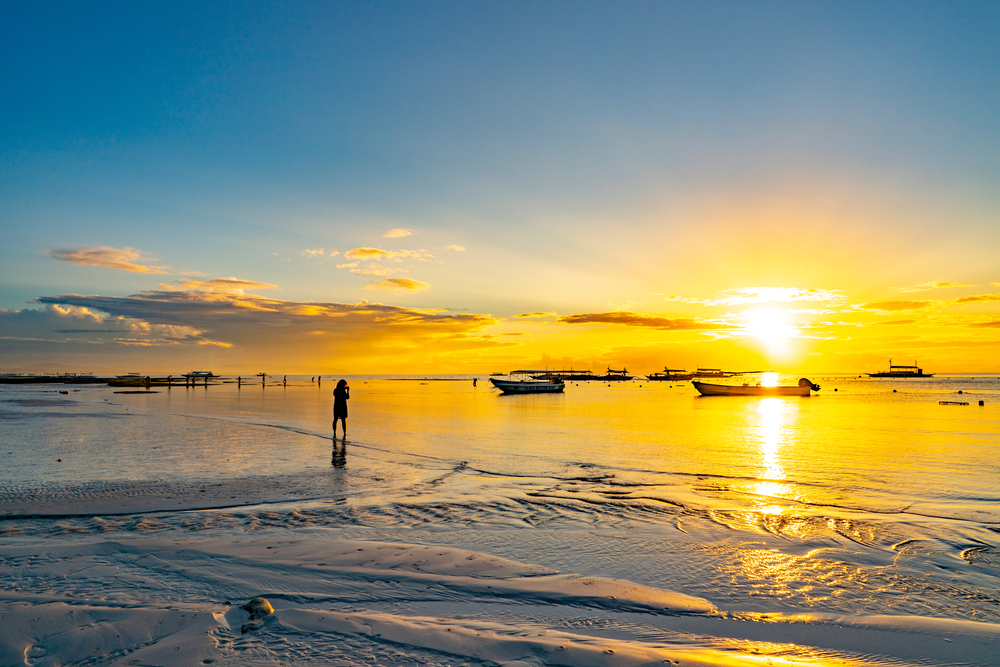 There are several Instagrammable places in Bohol thanks to its breathtaking spots for history buffs, beach lovers, and adrenaline junkies. This island has something for everyone.
Bohol is a province in the Central Visayas and is comprised of one major island and 73 smaller ones surrounding it.
Ready your phones and take a snap on these places when you travel to Bohol!
Chocolate hills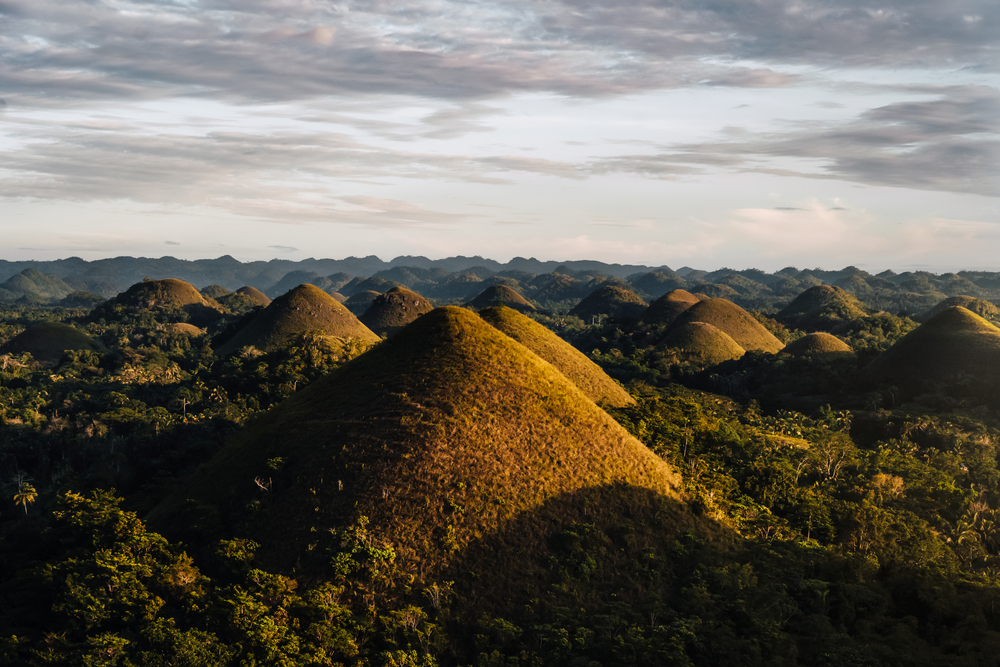 Deriving its name from its light-brown colour during the dry season, the 1,260 hills are the most iconic attraction in Bohol. While the hills do vary in size, they look almost symmetrical from afar making them a perfect backdrop for an Instagram post.
Bilar man-made forest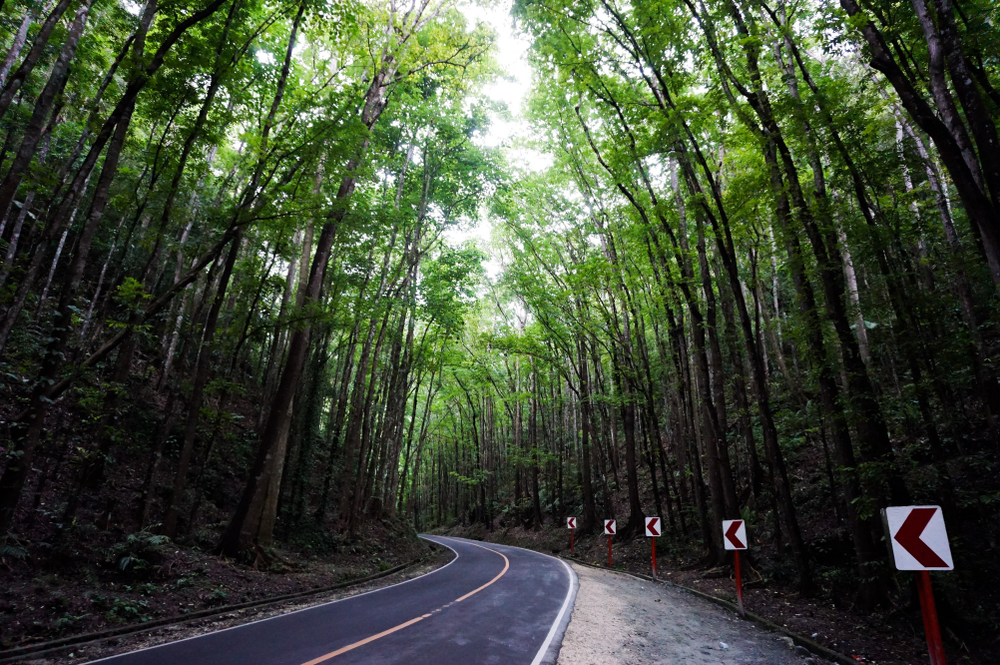 Before you reach the Chocolate hills, you will pass a two-kilometre stretch of forestry. While people are mostly to blame for deforestations around the world, witness how humanity can also save and restore nature, as the Bilar man-made forest is a dense woodland of red and white mahogany trees. The forest is part of a reforestation project that started more than 50 years ago.
Philippine tarsier sanctuary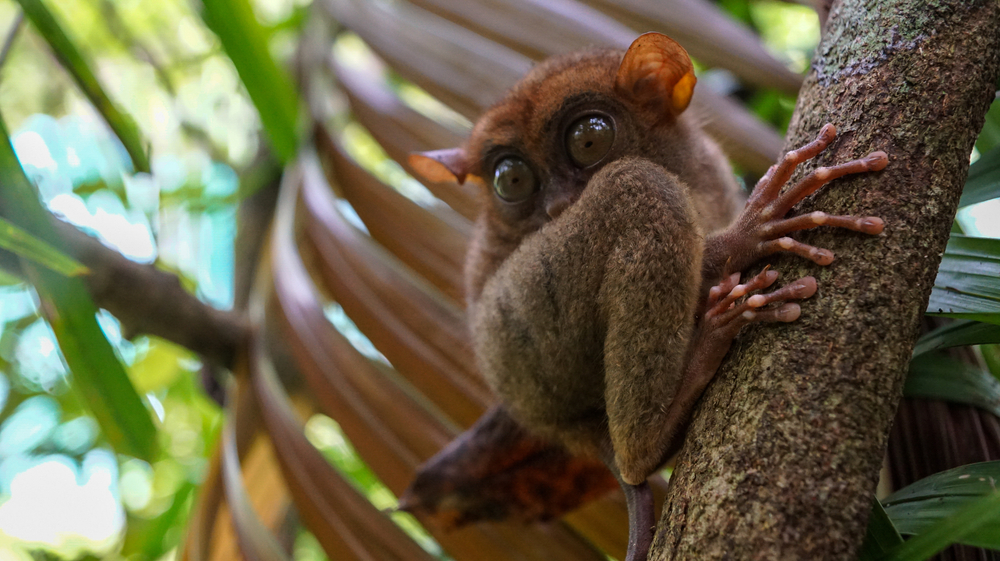 Meet the smallest primate in the world that is just the size of your fist. Take a snap with these cute and furry creatures but make sure to be as quiet as possible, and no flashes, as tarsiers are nocturnal animals that sleep during the day and are easily startled by sudden bursts of light. Located in a sanctuary where they are protected, these tarsiers are taken cared of to be enjoyed by the next generation.
Loboc River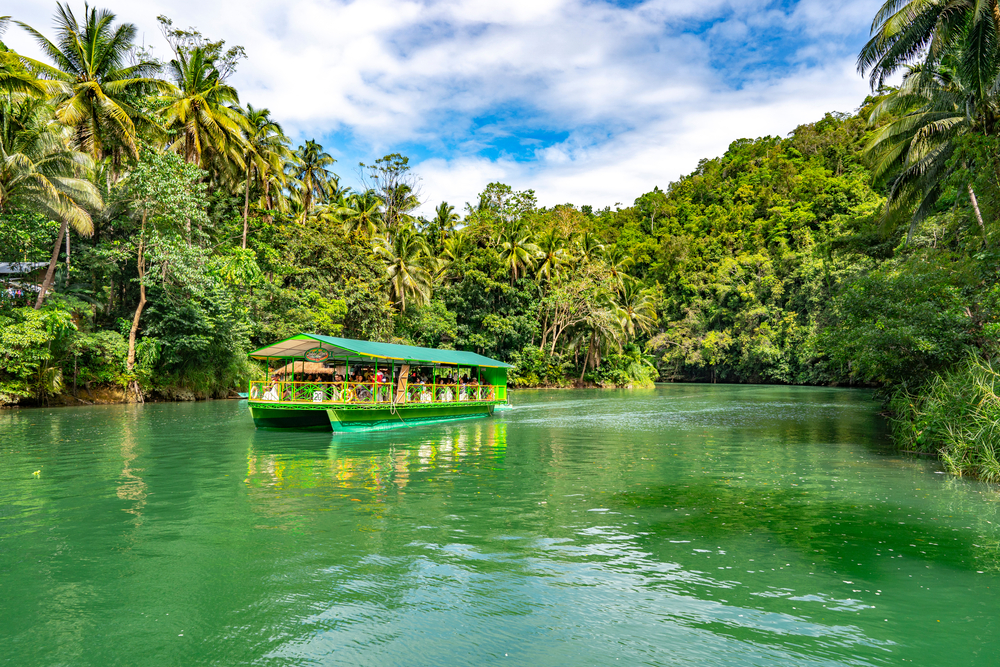 Cruising the Loboc River is on top of the list of things-to-do in Bohol. Running right through the centre of the town of Loboc, it gives a picturesque riverside view of the Loboc church as well as the lush vegetation on each side. Loboc River is also the home of the floating restaurant that allows people to taste a delicious and authentic Filipino meal and traditional music while enjoying the scenery.
Sevilla bamboo hanging bridge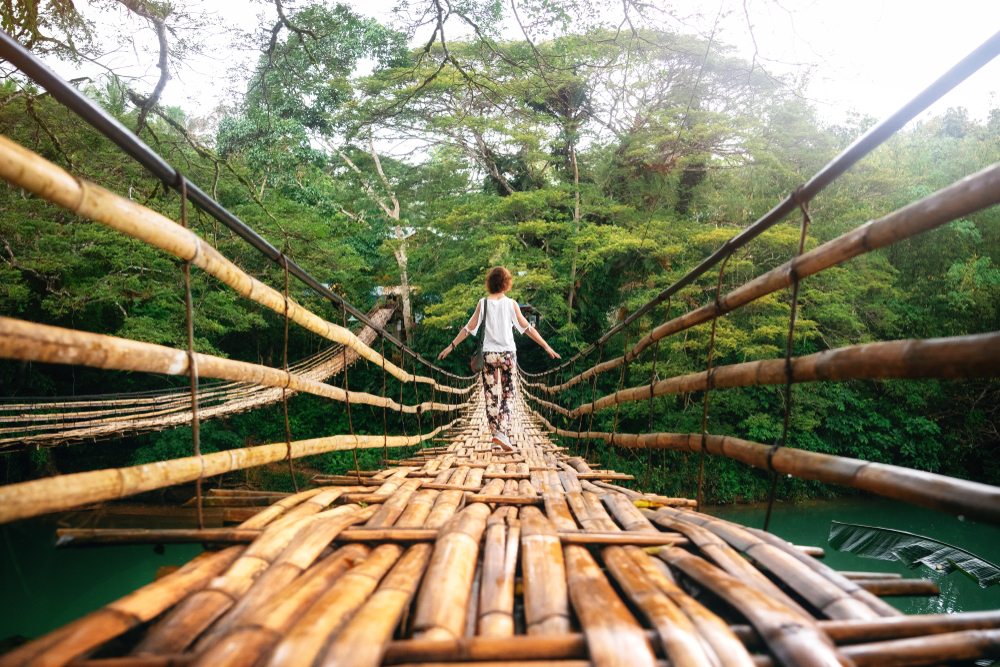 Another Instagrammable place in Bohol is the Sevilla bamboo hanging bridge that connects each side of the Sipatan River. Seemingly out of an Indiana Jones movie, it is a picturesque jungle-type bridge. Although the cables are made of steel, you will feel the bridge sway and bounce making it an exhilarating experience.
Panglao Island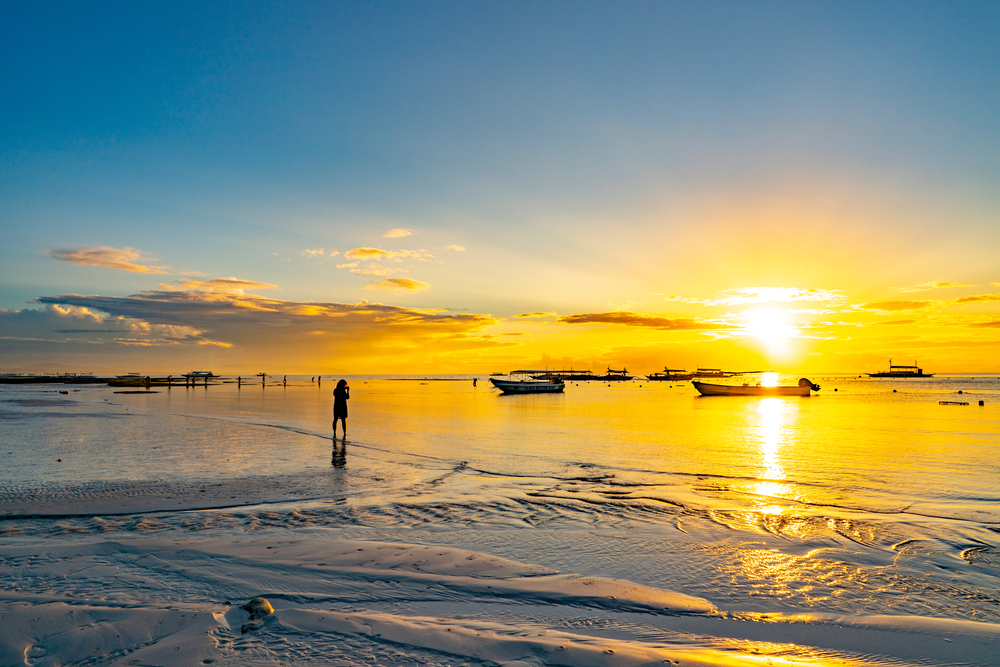 Probably the most Instagram-worthy place in Bohol is Panglao Island, which boasts paradise-like beaches with turquoise water and white sand. During the day, tourists can enjoy scuba-diving with exotic marine life, island hopping, dolphin watching, snorkelling, kitesurfing, and fishing. At night, the island burst into life to show another side with its lively nightlife.
Balicasag Marine Sanctuary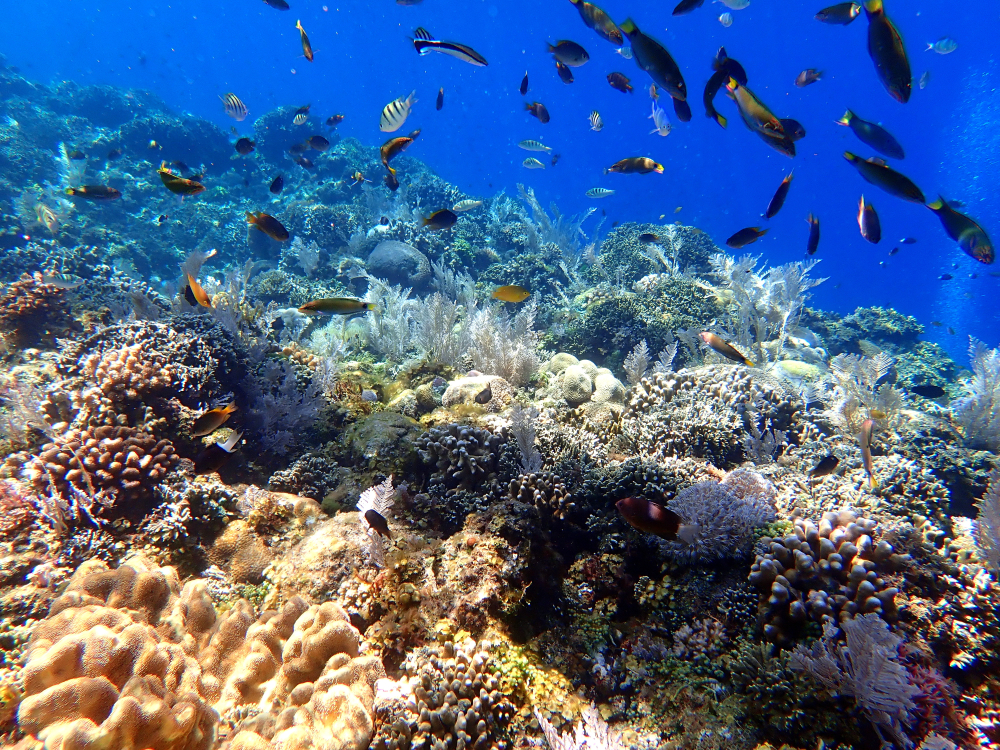 Balicasag Marine Sanctuary is one of the popular diving spots in Bohol. During fair weather, snorkelling enthusiasts and scuba divers flock here to explore the extensive reef systems and diverse marine ecosystem. The underwater view with coral reefs and marine life is perfect for Instagram.
Pahangog waterfalls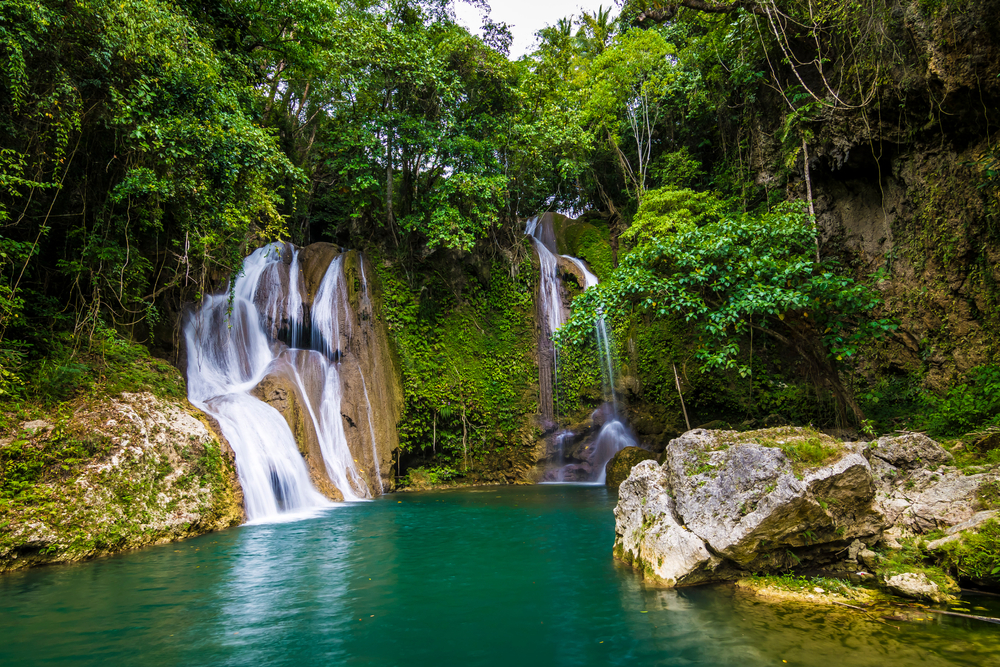 This Visayan province is filled with natural wonders and Pahangog falls is one of the most Instagrammable places in Bohol. Water from the top of the mountain flows through the crags surrounded by lush vegetation creating a cool and beautiful scenery. Multiple streams gently glide on ridges and fill the basin below.
Cabagnow cave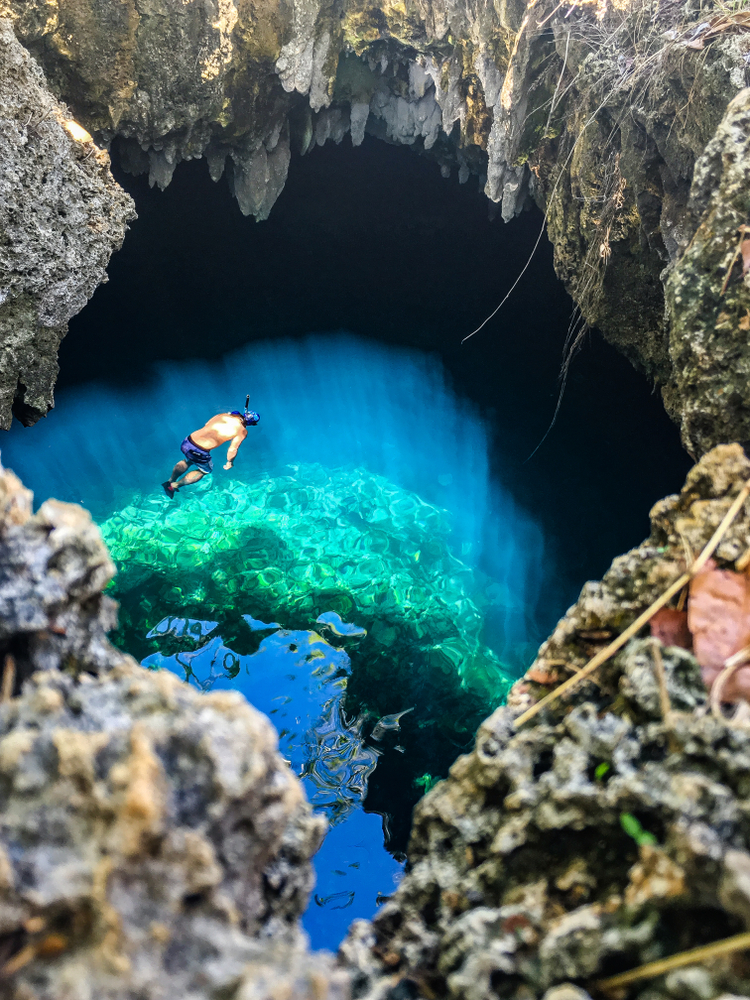 Bohol boasts several exhilarating caves and caverns with Cabagnow cave being the biggest. It is an almost circular sinkhole approximately 20 feet deep with a wide opening. The only way to get in is to jump off from a 15 feet height or climb down the ladder.
Travelling to Bohol
Bohol is emerging to be the most sought-after destination in the Philippines. Travelling to Bohol has become more accessible than ever. The Bohol-Panglao International Airport is located in the resort island of Panglao, 30 minutes away from Tagbilaran City. It serves daily flights to Manila and scheduled weekly flights from El Nido, Davao, Clark, Cagayan de Oro City and Cebu.
Tagbilaran Port provides another route to enter the province. Ferries and passenger ships from nearby islands and Mindanao make ports of call in this integrated port. Other ports of entry to the province are in Getafe, Tubigon, Ubay and Jagna.
As of this writing, Bohol is now open for leisure travel to local tourists from all over the country. Health and safety protocols are enforced such as testing before travel, the wearing of masks and observing physical distancing to assure everyone's safety.
Want to know more about Bohol and how to travel safely around the Philippines?
JOIN THE FUN IN THE PHILIPPINES!
*Bohol is currently open to domestic travellers only.
The post 9 Instagrammable places in Bohol appeared first on Travel Daily.
Source link